and another one....
I feel like I'm writing for Best Week Ever, shhhhii, show me some Best Week Ever money! Any how, It's a "Witnes" and "Squincy Jones" birthday week, hint hint. Things kick off tonight at
The Flat
, Rock Steady Mondays with DJ Sun and guest DJ Witnes. Mondays are always pop'n off.
Tomorrow night is the free Scion De La Soul show, go RSVP before it's too late. I had a chance to the see the Rhythm Roots All Stars with Ghostface Killa at SXSW, and they killed it! You don't want to miss this show, SERIO!
Want to come out? All you have to do is
RSVP ONLINE BY CLICKING THIS LINK RIGHT HERE
! RSVP and your name will be at the door.
"
and after the show head out to The Grab for Talmbout Tuesdays.
Here are 2 links to songs you should add to you playlist!
Devin, Snoop & Andre 3000 "what a job"
Datarock "fa-fa-fa"
Thursday is Rock Box and Squincy Jones official Birthday, Shits gonna be bananazzz!!! The cast from Entourage might show up for this one!..(j/k) I told Squince to go ahead and tell the jobby that he won't be present Friday.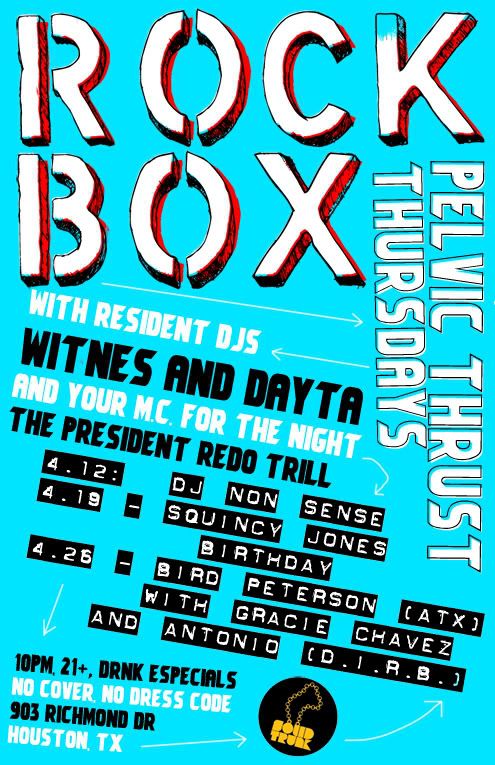 weekend info coming soon!