2007 SXSW pics
Last week the Texas Capital was non-stop. The Austin annual SXSW conference is the place to be for spring break unless you prefer the MTV frat crowd. Wednesday kicked off with performances by Southern Intellect, Lower Life Form and Devin The Dude hosted by Pushermania (HoustonSoReal). Thursday was poppin' at the Puma/URB magazine party w/ dope DJ sets by DJ Platturn and A-Trak. Friday I dropped by the Fader fort to hear the sexy Amy Winehouse and kick it with My!Gay!Husband, Tony X, Cosmo Baker, DJ Eleven and the Chicago heads, Mr. Hollywood Holt and The Cool Kidz were in the building. Later I hit up Lake Austin for a free show by all the members of Public Enemy, excluding Terminator X (BOOOOO). Then it was off to the NASA party where Kid Sister, Flosstradamus opened up for Spankrock w/ Amanda Blank by his side setting the party off. Spankrock has the best stage presence and energy, hands down. Saturday Scion hosted another free show w/ Mickey Avalon and Ghostface Killa with The Rhythm Roots Allstars who brought smiles to my face the entire set. Not to mention the perfect weather. The live band element with Ghostface was the perfect colab....soooooo dope! And later that night was the grand finale with DJ Skratch Bastid who completely murdered it for 2 hours straight.
Big ups to everyone I met - Smalltown DJ's Pete and Mike, Curt Cameruci (a.k.a. Autobot) of Flosstradamu, My!Gay!Husband and Tony X of 1/2 Alive, DJ Platurn of Oakland Faders, Trackademicks, Stef and Serge out from the BayAREA, Them Jeans - L.A., The Crosby, Nick Catchdubs, Sober of Central booking (Dallas), David "Click" Cox - Universal Canada.
big shout out to my man Paul Chang, you can't get my Jordans son!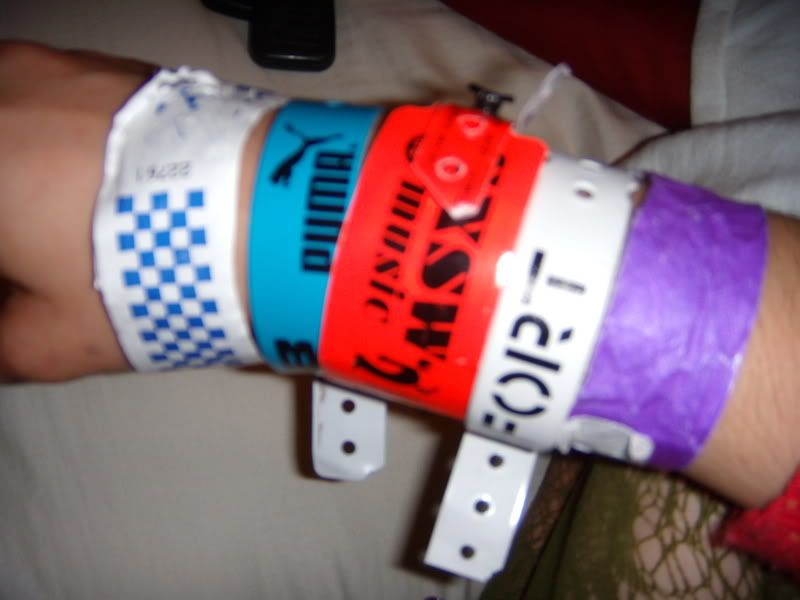 wriste bands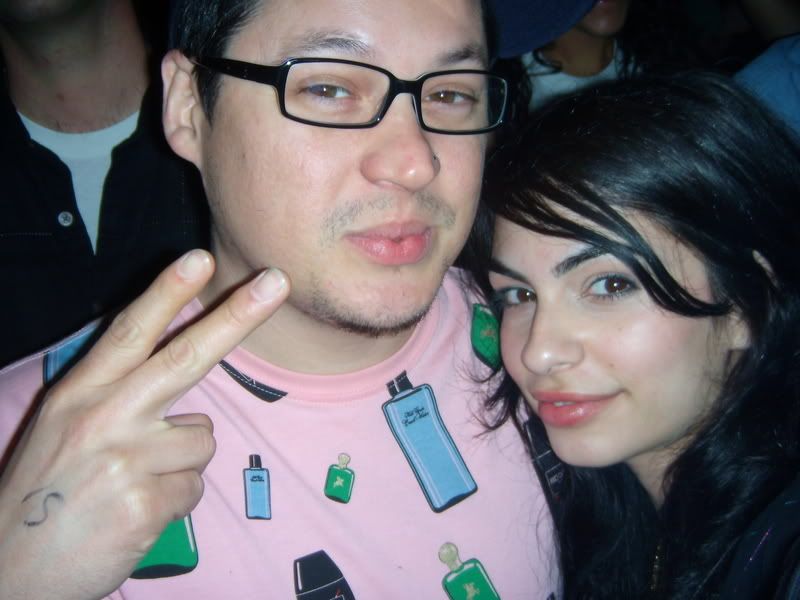 Wit & Gigi
My!Gay!Husband, Tony X, Cosmo Baker & Wit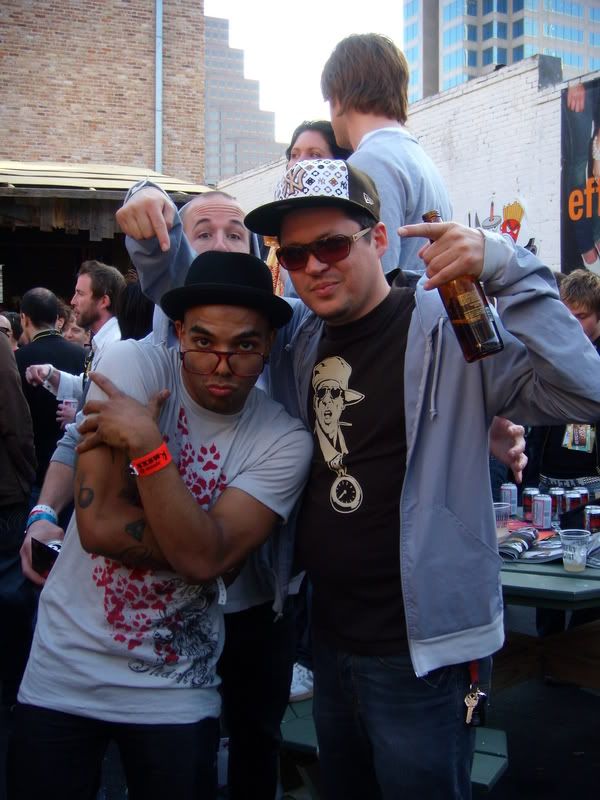 Hollywood Holt (Chicago)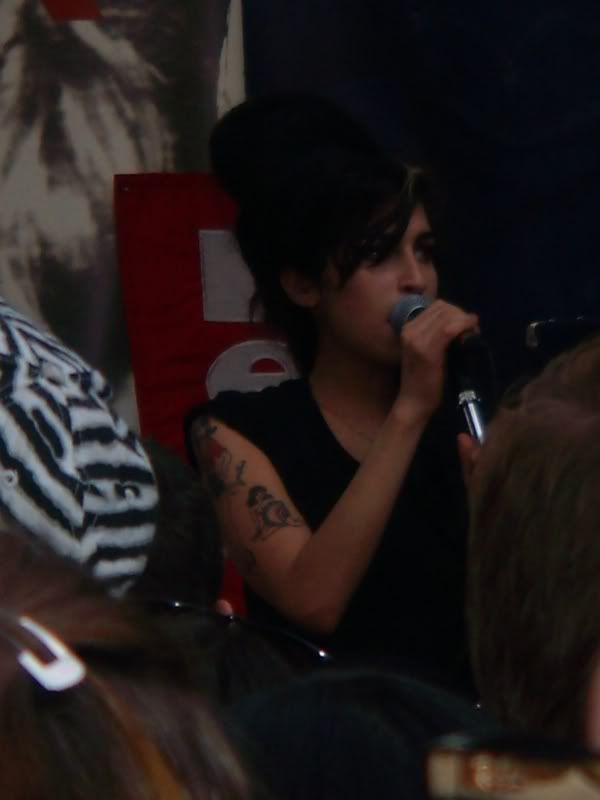 Amy Winehouse
Scratch Bastid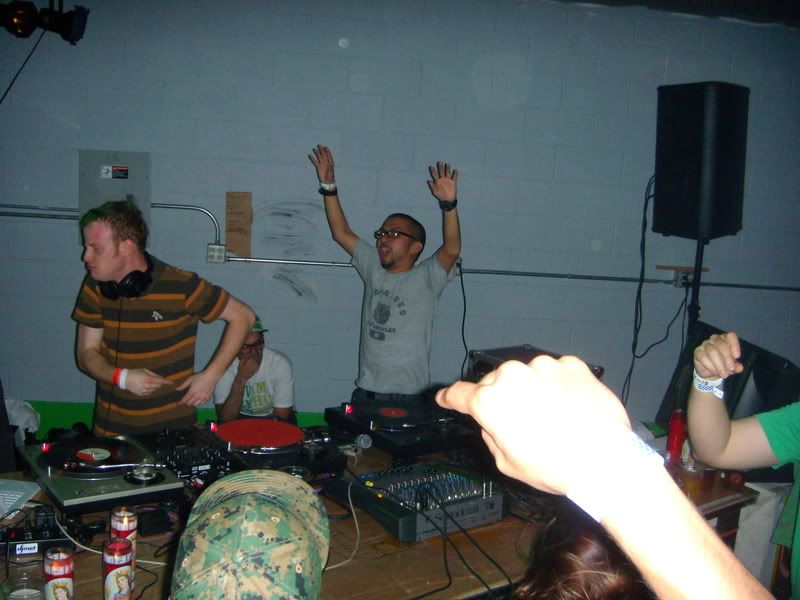 Skracth Bastid and DJ Mel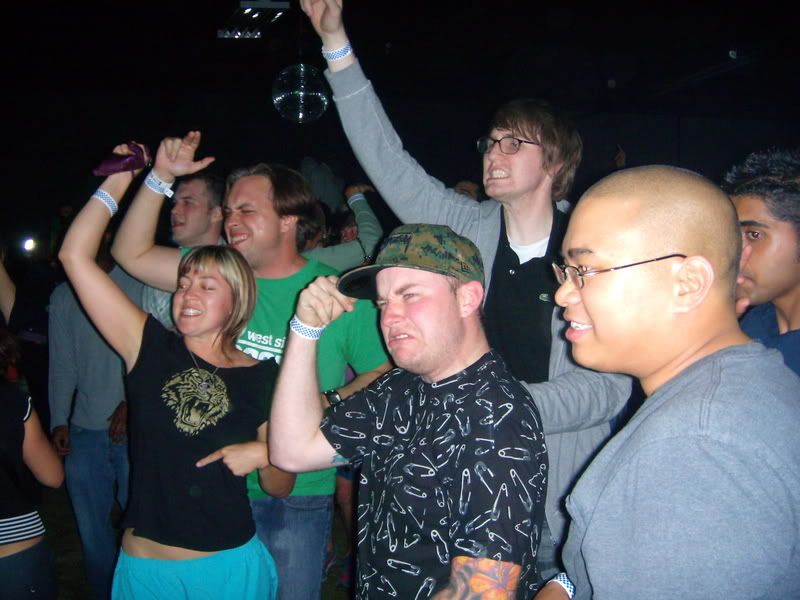 Nation of Thizzlam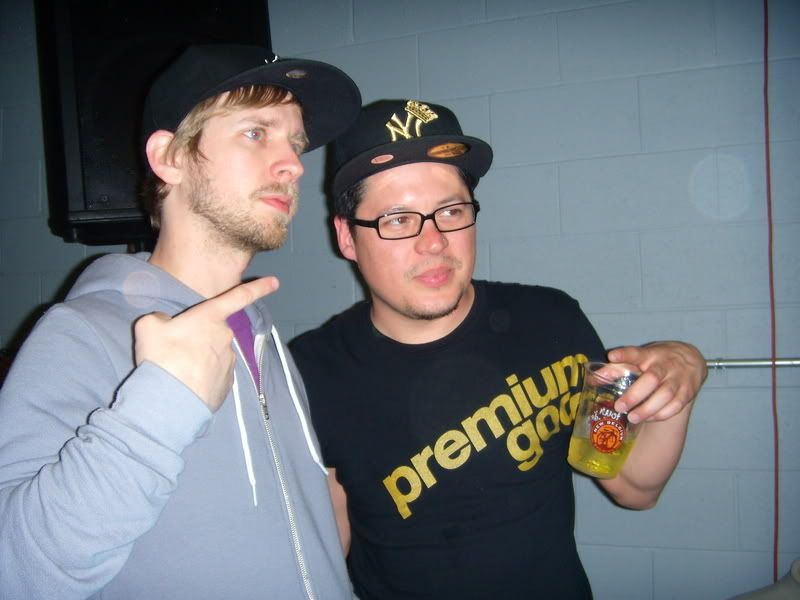 Sober from The Party/Central Booking (Dallas)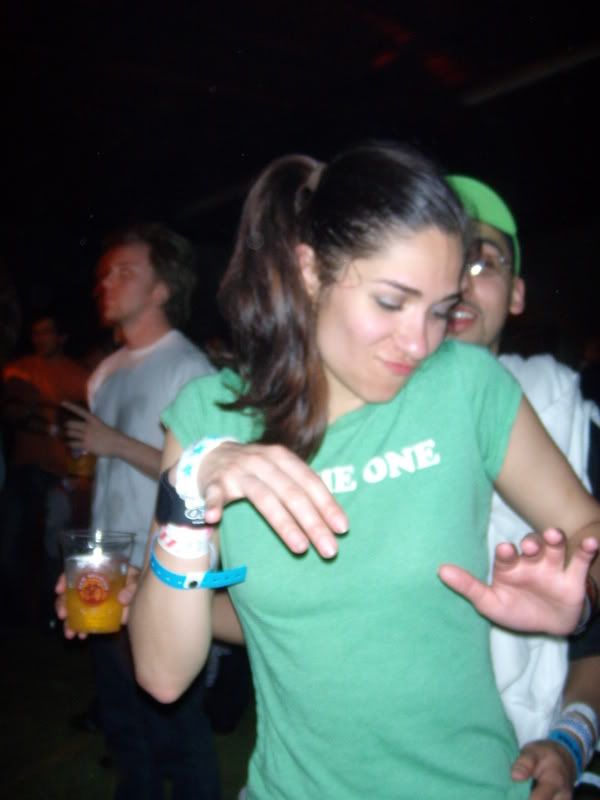 Crystal Lee (Envy Magazine)
Spankrock - NASA party