Vote for Witnes
Witnes auditioned for the Houston local MTV 2 VJ and made the top 5. He needs your votes and repost all over the web. Vote online at
Scion Events
. Thank you all for the support!
The haps for the weekend, this Thursday at Rock Box,
Houston So Real
presents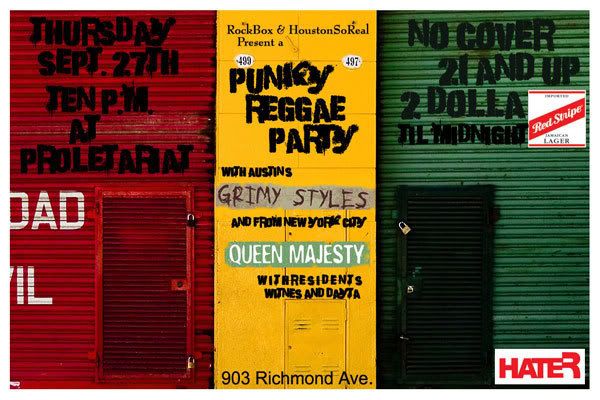 Friday get Certified
Saturday, The Proletariat is celebrating their 5th year Anniversary
and also over at The Backroom,
Mattsizzle
is having his going away party along with Guest DJ Gracie Chavez over at Hard Candy!