Rock Box October line up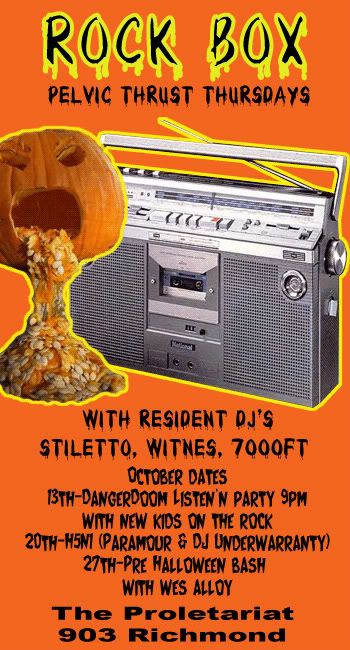 It's been a crazy month with alot of action going down at Rock Box. The
DangerDoom
listenin' party went well, lots of giveaways that night. Bigs up to my girl Jessica at
Spectre Music
for helping with that. My man Joe Havanna also laced Rock Box up with
Stones Throw
giveaways, Madvilliany, Jaylib, and more. Also keep your ears open for H5N1 playing out around town, the tag team duo who came out this month to wreck shop.
Wes Alloy
is another dj to look out for, he has a mix tape out right now titled "Scattered Smothered Covered" that is pretty impressive with his blend of electronic music, dirty south jams and more suprises.
Cheyane in the building!
DangerDoom fans
NaNaChill
Oh yeah!
H5N1
Wes Alloy
We like free stuff!
NaNaChill & Black Momba