Should I bang with the Red or should I bang with the Green!
First off, I got an email saying to watch out for gangbangers that only come out during Christmas, they'll jack your gifts! The wear these bandanas, come from wealthy families, drive nice cars and are caucasian, mostly from the Westbury. Trust me they are very dangerous. Lemme' know if you spot any and please take pictures.
The year has flown by! I'm seriously buggin' how fast it has gone by. So here's what's new! I'm currently working on a new mix tape scheduled for Jan. 07 for the homies over at
Self Employed.
More info coming soon!
These past two weeks have been non-stop. Sorry for not updating the blog. Ya boy is bizzy! From what I can remeber, Monday night Them 2 (Witnes & Dayta) held down Rock Steady Monday at The Flat. Good turnout and the perfect night to set off the Thanksgiving week. Tuesday night I ended up at Harlem Knights.........whoa! Thats a story in itself. Wednesday I hit up Boys and Girls and.......lets just say the rest of the week was and know is a blurr but most importantly I had fun.
Thanksgiving at Rock Box was on blast! A lot of folks were in town from Austin, DJ's Tats, Starsign and folks from back in the day. BROOOKLYYYNN was definitely in the house. It was nice seeing everybody getting down. Check out the pics from Mr. Matt Marrand!
OneOctoberNight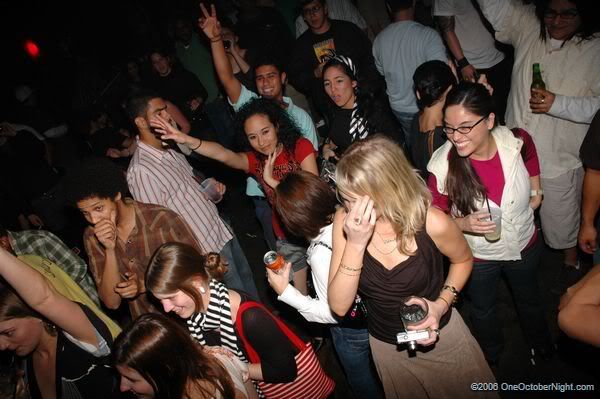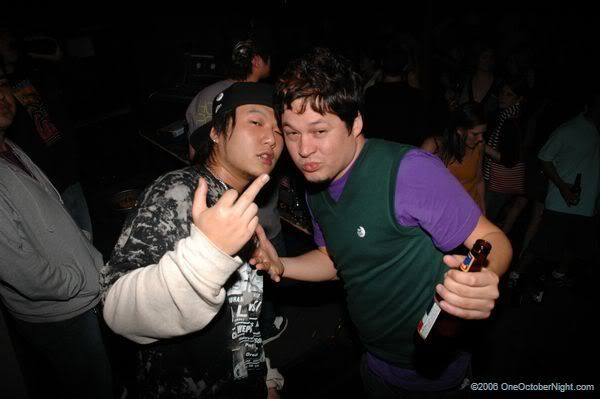 That boy Tats
The next day we went and ate duck, more pics coming soon!
Friday the folks over at
Wasted
hosted the Lady Sov after party. By the end of the night a fight broke out which involved one of the members of Young Love. It was entertaining watching hipsters fight, I've never witnessed that. One word of advice, if you hit up Wasted make sure to bring the earplugs; as shown in the picture!
Pictures
Last week at Rock Box we had
Gracie Chavez
and
Ali Rapp
celebrating their birthdays.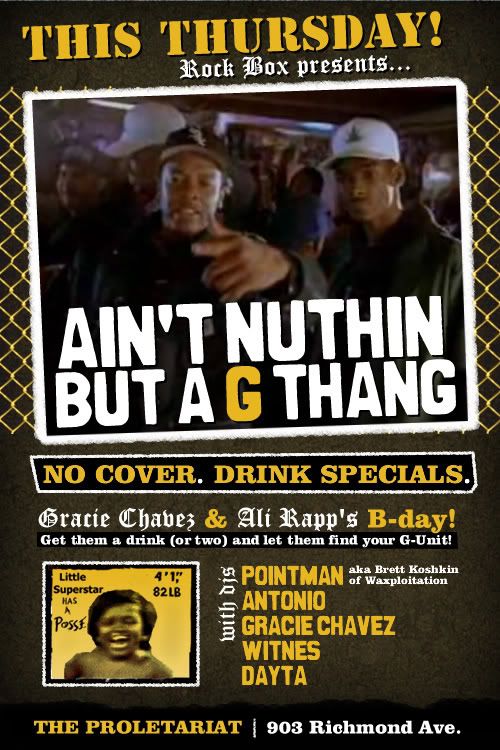 Haps for this week!
Monthly event hosted by
prince klassen.witnes.dayta.
special tussin drink for sale! DECEMBER 9TH @ WHISKY (Austin, Tx) get laced, dipped, and throwed all in once sitting